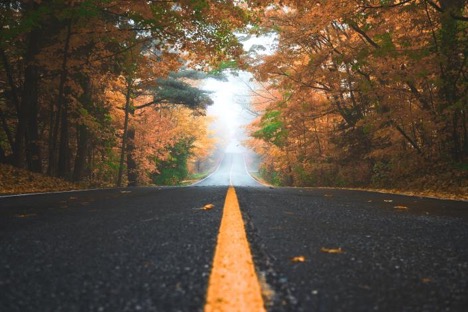 I decided to throw my hat into the ring for the wonderful Fall Writing Frenzy Contest again this year. For those who don't know, you pick an image and write a story for kids in 200 words or less. Mine is sad, but it's the one that poured out of my beleaguered 2020 soul.
I hope it speaks to you in some way. Thanks for stopping by, and thanks to the amazing Kaitlyn Sanchez and Lydia Lukidis for sponsoring this contest. And a huge thanks to all the donors!
Image 10
Mom's Last Wish
2020 Fall Writing Frenzy
199 Words
"I want to see the leaves change color one last time," Mom said in July when we heard her cancer was back—and worse than ever.

I swallowed hard, but couldn't form words.

Dad walked over and took Mom's hand. "We'll make it happen. I promise."

So we took Mom home, and kept her room filled with flowers, music, art—and as much laughter as we could manage. For me, laughter was the hardest part.

One early morning in October, Dad gently shook me awake. "Let's give Mom her wish."

A red convertible glowed against the sunrise.

I gawked, and Mom smiled. Dad said, "I figure we should do this right."

As the morning fog burned off the highway, Mom looked between us. "It's beautiful. This will go in our favorite memories album. Whenever we feel sad, we can flip to this day."

I closed my eyes, memorizing the wind on my face, and the smell of damp air. But what if I can't remember everything?

At the slightest touch against my arm, I opened my eyes.

A lone leaf—swirled yellow and orange, had dropped from above.

A tangible keepsake of Mom's last wish.
Now, I'll never forget.