As an author, a mom to a special needs son and a pediatric nurse, I am always on the lookout for books portray a realistic representation of the American demographic. We are not all "the same" and that is one of our country's greatest strengths. One underrepresented group of kids that I'm particularly sensitive to are kids with 'disabilities' that make them look or act different from other kids. Here are some picture books for very young children that can begin to introduce characters with special needs in a positive light.
Keeping Up With Roo by Sharlee Glenn

I will admit that this book hits close to home. My older sister Mary Beth was always so excited to be an aunt. But each of her nieces and nephews, as they grew older, came to realize that she was different than other adults. This is what happens to the main character Gracie in this story when she starts school. When Gracie brings her friend Sarah home from school, she feels embarrassed about Roo's behavior. Like all children who have a family member who is "different", Gracie has to comes to to terms with her aunt's differences and realize what is really important in life.

 Susan Laughs by Jean Willis

I love the fact that this picture book focuses on all of the things the main character Susan does that are exactly like every other kid in the world. It isn't until the very last page of the book that the reader will discover that Susan is in a wheelchair. I took care of a beautiful, smart and sassy little girl who uses a wheelchair and I see her on every page. I highly recommend this book to parents of preschoolers. When you reach the end of the book, the illustration of Susan in her wheelchair provides the perfect teachable moment to discuss all of the similarities Susan has with your own child.
3. My Brother Sammy Is Special by Becky Edwards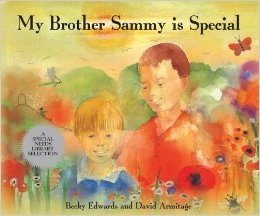 I love the way this book explores the complex sibling relationship that occurs when one of the sibling's has special needs. Generally that sibling is parented differently, with a different set of rules and expectations. The author allows Sammy's brother to express his resentment and frustration, but ultimately focuses on his love and concern for his brother. This book would be the perfect gift for any child with a special needs sibling.
4. Just Because by Rebecca Elliott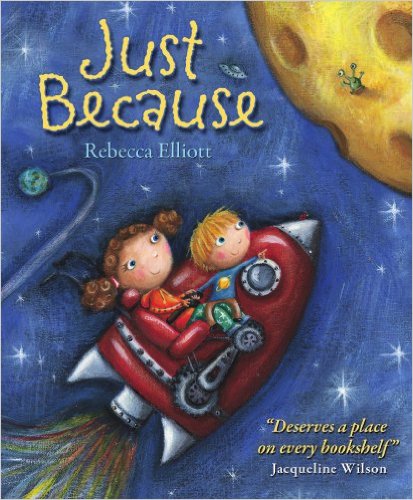 What I love most about this book is that the younger brother Toby is too young to understand exactly why his big sister Clemmie can't do the things that other kids can–but he doesn't need to. In his innocent and accepting heart, he just loves her like she is. The author depicts the positive things these siblings can do together, even if it isn't what most siblings can do. The writing is beautiful and the illustrations are enchanting. Children with siblings like Clemmie are going to be faced with many challenges as time goes on, but this book's purpose isn't to tackle the hard stuff. It's to focus on the love and affection that is at the heart of the sibling relationship. And it does it beautifully.
5. A Friend Like Simon by Kate Gaynor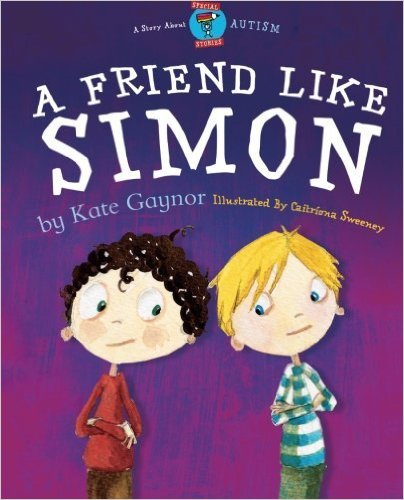 This book doesn't focus on the sibling relationship, but on the struggles kids on the autism spectrum have making friends at school. I love this book. I see so much of my own son in the character of Simon. This story is told from the perspective of a kid who is trying to be Simon's friend at school. But it isn't always easy. It takes more time and effort to get to know kids who are on the spectrum, but this book shows that it can often be well worth the effort. As a mom of a "Simon" myself, I appreciate the kids who make the effort.
6. The Invisible Boy by Trudy Ludwig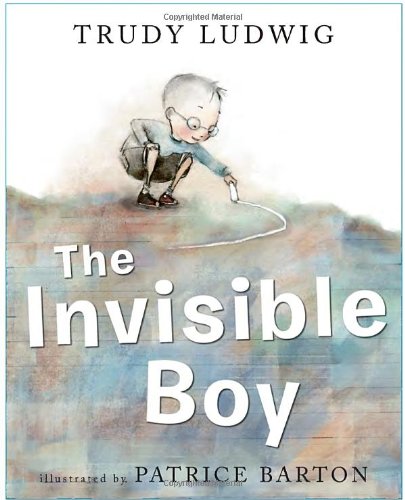 For any parent of a quiet child that's felt left out of the "popular group" at school, this book is a true find. The illustrations by Patrice Barton add to the impact of the words because Brian (the invisible boy) starts out gray and becomes more colorful as he begins to see himself as fitting in with someone–anyone. This book truly shows that it only takes ONE kind child to reach out to an "invisible kid" and make them feel a part of a class. Parents, I urge you to teach your children to be this one child. There are "Brians" out there in every classroom. I've taught elementary school, and I've witnessed the change one child can make.
This list is certainly not inclusive of all the excellent books out there. However, these 5 titles resonated with me in a special way. If you have other books to recommend, please comment and let me know about them. I'd love to hear from you!
**Please note that I am not the copyright holder for any of these books, and am using the cover images to aid in readers locating the books at their local stores or libraries.