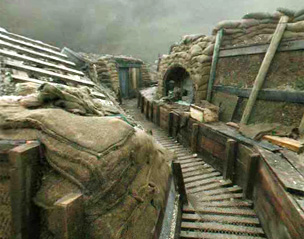 This is a bit off topic for my blog, but as an author it is impossible to separate my own life experiences from future book projects. When I read books such as Jodi Picoult's House Rules, I want to say, "You've gotten so much of it right, but it isn't exactly right." No one can possibly imagine what it is like for a mother to watch her child struggle through life feeling acutely "different" from everyone else. So perhaps one day I will write a novel featuring a character with Asperger's Syndrome, or maybe it will always just hit too close to home for me to do it. But I thought I would blog about it and see where it goes.
A few years ago, I would never have attempted to give anyone else advice on how to raise a child with Asperger's. Even now, I would never claim to have all the answers. More importantly, every child is unique; what worked well for my child might not for another child. However, I've been at this long enough now to have gleaned some knowledge that could help other parents out there.
I have an 18 year old son who was diagnosed with Asperger's Syndrome at age 4. The early diagnosis in itself has been a great blessing to us because he began receiving services at a very young age. He overcomes challenges every day, and I feel so honored to be his mom. He is currently a freshman at Georgia Tech in Atlanta and is attempting to navigate life in a crowded dorm in the middle of a large city. Here are some key points that I have found helpful to me over the years:
1) Educate yourself. There is a wealth of information out there. The first book I purchased was Tony Attwood's original book Asperger's Syndrome. I literally read this book knowing nothing about this disorder and finished the book feeling empowered to dig in and walk this road with my child.
2) Find a middle ground. You need to be an advocate for your child and no one can do that better than you. However, I have found that many Asperger parents gravitate to the 'extremes'. There are the militant ones who are going to fight with their child's school over everything. Yes, I agree we have to fight the important battles (and believe me, I have!) but if a parent is fighting EVERY battle to the death, eventually the school begins to tune you out. The other extreme will pull their child out of school and other activities because these things are too stressful. I don't think schools, sports and clubs are the enemy. School (if it is a good one) provides an Asperger's child with structure, socialization, peer modeling, educators with experience in teaching special needs children, and exposure to other people than just his or her nuclear family. Parents need to work with the schools in a partnership. So advocate for your child, but try to form an ally of the schools which have invaluable resources that can help your child reach his or her potential.
3) Utilize your support network. If you don't have one, work on developing one. Parents, siblings, friends, support groups, teachers, pediatricians, etc. The list is long. There are people out there who care about you and your child. If you have a spouse, work together to find solutions that you can live with. There was a lady at our church who took my son out for a treat when he earned a week's worth of "green lights" in Kindergarten. It made a big difference in helping him learn the routines of the classroom when he had such a tangible reward.
4) Ask questions. Write down questions as you think of them before you go to the doctor, counselor, or school meeting. I do much better in those situations if I don't have to try and remember all of the questions that I had at home. For school meetings, take your spouse or other support person with you. If you have a friend or family member who is an educator and understands the process, invite them.
5) Observe your child. My son doesn't articulate what he needs and wants particulary well. But I can tell what calms him by watching his reactions to situations. For my son it is music, but you have to learn what works best for your own situation. As a small child, he liked to be covered up. We made a fort over his bed. Enclosed spaces can sometimes feel safer, but you only learn these things by observing your child.
6) Educate your family members. I finally sat down certain members of my family and laid it out. I basically explained why he acts the ways that he does and I let them know that I would not apologize for it again. Once people understand the reason for behaviors that are typically considered "rude", they tend to accept them more readily. I wasn't going to feel stressed out every time we visited family. It made a big difference for me. Life is just too short to go around feeling like you have to constantly apologize for your child. People who don't get it need to just stop being around your child.
7) Talk to your child about Aspergers. The time to do this will vary for each individual family. During elementary school, I didn't ever use the term Aspergers or Autism. He just knew he was pulled for different activities than other kids. By late elementary, I felt like he needed to understand what he was experiencing and had the discussion with him. Now, we talk about it and he explains to his peers what things are like for him.
8) Don't worry about things out in the future. I had to learn to take each day at a time. I would get overwhelmed and feel total despair when I started thinking about high school, college, dating, etc. So, I made a conscious decision to just look at this month, this year. By the time high school came, it wasn't nearly as scary as it had seemed when he was 6 years old.
9) Set the bar high. I have learned that my son can follow rules and patterns. He can understand goals. I believe that the world out there isn't going to make too many allowances, so even though he had an IEP at school, he knew that we expected him to try his best. By the end of high school he didn't use the majority of his accommodations anymore. He learned how to function without the extra help for the most part. He also knew that if he genuinely needed the help, he should ask for it.
10) Don't forget the other children in the family. It is hard for children to see a sibling getting extra attention or different rules. Involve the other children in the discussions and make sure they understand the reasons.
11) Just love him. That really needs no further explanation.
If you are a parent living day to day supporting a child with Asperger's, I would love to hear from you. If you know someone who is, please share this link with them. It helps to know that other people are in the trenches with you!
Update: My son is now 20 and a junior at GA Tech. The first year almost killed us both–but we made it through and it has gotten easier for him. Certainly not easy, but at least he's made a few friends and is familiar with the campus. Some days it feels like we are taking on step forward and two back. But, we keep moving toward graduation day and hopes for the future.
***As of today, he is set to graduate from Georgia Tech on May 5, 2018. Once we cross this hurdle, the hunt for a full-time job will be our next one. Like I said above, I still take it one step at a time. Looking too far into the future feels overwhelming and just causes anxiety. Hopefully I can come back to update with good news about job prospects soon. Thanks for following!
Photo credit: http://www.bbc.co.uk/history/worldwars/wwone/launch_vt_frontline.shtml