This is at least my third year entering this great writing contest. Some years I've won a prize, some not. But it's always fun to participate! If you're new to Spring Fling, it's a fabulous writing contest where you find (or create) a springtime GIF and then write a 150 (max) word story inspired by the image.
For all the rules/details, click here. The community engagement for this contest is great. If you write a story, be sure to read other entries and comment on those as well. Meet new writing friends and make new social media connections. That's the best part of the contest. Thanks to Kaitlyn Sanchez and Ciara O'Neil for putting this together!
Thanks for stopping by to read my entry this year!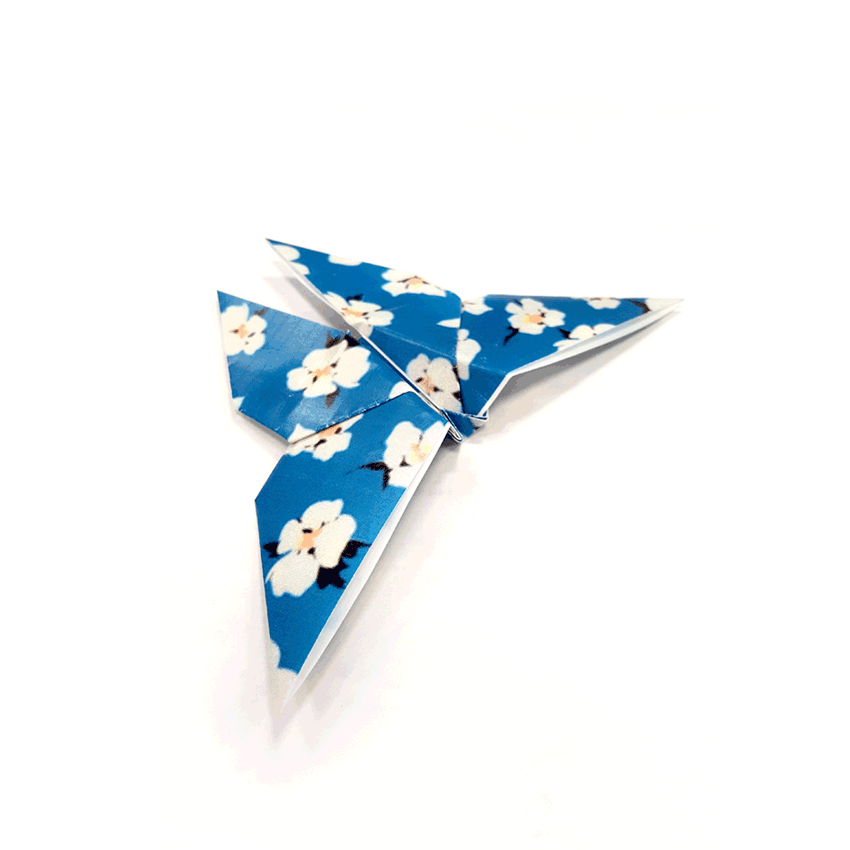 The Magic of Shared Memories
(147 words)
"Why so blue on this beautiful spring day?" Grandma asks.
"Keisha is moving today."
Grandma squeezes my hand. "Let's go find some perfect crafting paper."
Grandma and I love origami. Magic happens in folding paper to create something new.
Deep in the clearance bin something rustles.
Sweeping away the top layer reveals beautiful blue paper with springtime flowers. "Grandma, look. It's perfect."
Back home, my sadness seeps into each fold—sealing special memories into every crease. I only wish I'd made the butterfly in time to give it to Keisha.
Later when I walk Grandma out, something flutters against my hand. I open it, and my butterfly takes flight!
We gasp, watching until it disappears in the direction of Keisha's house.
Grandma winks. Like she's known all along.
I picture my butterfly settling into Keisha's outstretched palm—all the words I hadn't said soaring into her heart.
GIF from website GIFER.com