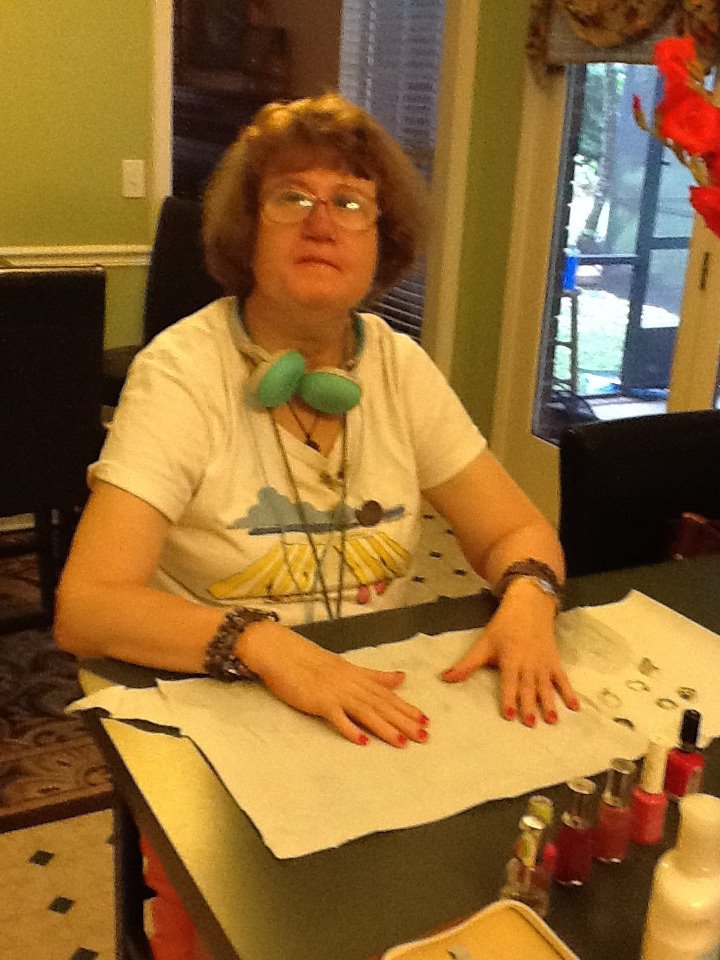 My sister was older than me, so there's never been a time in my life when she hasn't been there. Until this past week. I've had plenty of time to reflect on her life and I want to take a minute to share some insights about what it's like to live with a disability that makes you feel marginalized and even invisible.
Mary Beth was born in 1964 two months ahead of schedule. There were no neonatal intensive care units back then, so they just tried to keep her warm. She survived, but it was obvious by the time she started school that she had residual effects of her premature birth. Over the years I have watched her be cheated, robbed, beaten and worse. Thankfully most people in the world aren't completely horrible and wouldn't dream of doing things like that to a person with a disability. But there are plenty of decent people out there who just "didn't see her." And those are the people who can truly make a difference in the life of someone like Mary Beth.
On this day of her memorial service, I want to ask you for a favor. When you come across a person like my sister, take an extra moment to talk to her. Ask her about her hobbies. Ask her what TV shows she watches or books she reads. Ask her what kind of music she likes to listen to. And when she answers, just listen. Lately I've been replaying my last encounters with my sister and grading myself on how much effort I put into including her in conversations. And I don't always score very highly. I've been wondering what it would feel like to sit there and listen to people talk about their careers, travel, kids, and other adventures when you don't have those things. I'm so thankful for those people who invested their time and energy into her life.
On thing we can likely all agree on is that the world needs more kindness these days. This is one easy way to start spreading it around to those who need it the most.
Mary Beth, you were loved by so many people. You will be missed!